Construction Documentation and Planning:
In this phase complete construction documents, with architectural specifications, window and door schedule, and energy code compliance are finalized. Plans are stamped after final engineering review, final estimates and a contract are proposed and a construction schedule is developed.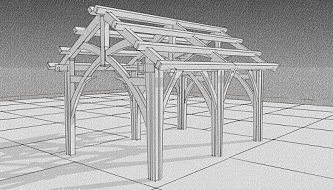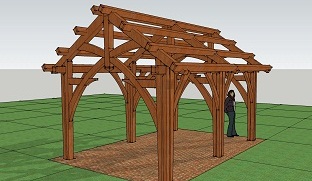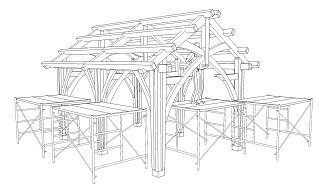 This is a conventional format for architectural design. What is unconventional, and a substantial advantage in our process, is that Tugley Wood does all basic engineering in-house and is typically the builder, as well. This streamlines the process considerably.
We do not force architectural form into existence with costly engineering theatrics. We are inclined toward simple and elegant solutions to space and function. While we do not shy away from dramatic, whimsical and artistic designs, we are grounded in the realities of what can be practically built with a given budget. Our imaginations are happy to be unleashed if you ask for it.
This process is not linear. It is a process of designing and refining as we develop an understanding of the interdependency of all the parts that become the whole. Nor is the design completely finished when construction begins. Small details and opportunities come to light in the construction process, though a good design saves a lot of time and money on the construction site.
---
PROJECT COSTS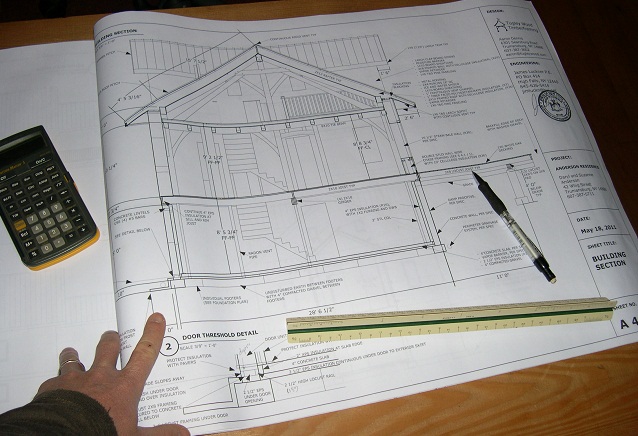 The project budget has a very strong influence on how we proceed in the design process. You will need to know your budget parameters before we start any design work in order for us to come up with design options that are feasible. In our first conversations about your project we will get a rough outline of what you need and desire as outlined in the above section on design process. We will present some rough, ball park numbers based on square footage costs and costs of previous similar projects that we have completed. These "soft" numbers are often enough to begin preliminary design work.
We are very conscious of the importance of cost and you will find that it is a part of many of the conversations we have. Project costs will become more refined as the design becomes more developed. If we are also the project builder, we can easily present an estimate of project costs at any stage of design development. We will use the budget to steer the design at every step so that when we arrive at the final stages of design you are not unpleasantly surprised to have a great design that you can't afford.
If your budget is tight or what you want is clearly out of range, there are options. We can present ideas of how to down scale your project and still achieve what you want. Building in stages over time may be appropriate. Construction costs do increase when building in stages, which you will have to weigh against the interest you will pay on a loan. Doing some or much of the work yourself is a common way to make a slim budget possible. It is important to be realistic about how much time you can contribute. Building looks easy on TV with time lapse photography but in reality it turns out to be time consuming and hard work.