PHILOSOPHY OF SUSTAINABILITY

Our goal is to build with an ever-increasing awareness of the ecological and social consequences associated with the building process. Building sustainably means that the environment recovers from the construction, maintenance and decay of the building before its use expires, the building itself is a beautiful shelter that enhances the health of its occupants and the near and far environment, and that this process can be repeated without degrading the planet for future generations.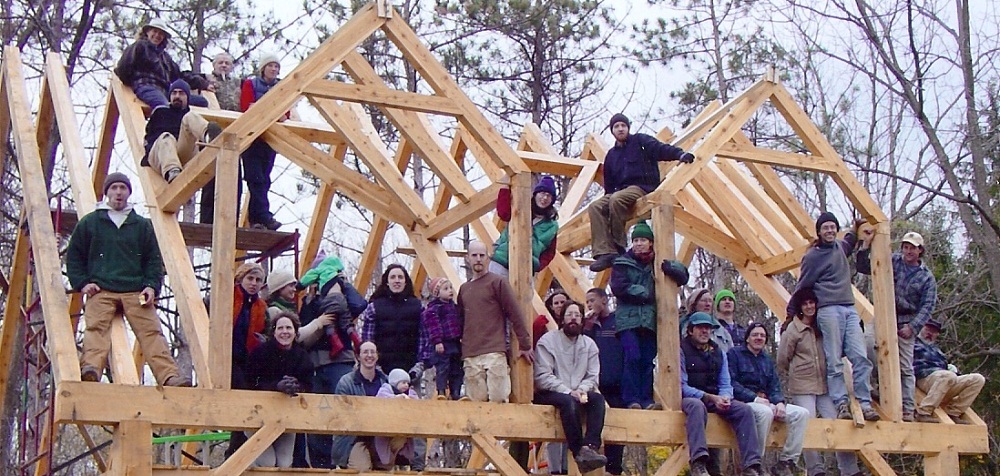 ---
GETTING STARTED

Custom building is an involved process so we have developed several useful tools and resources to help guide you through it. We provide a free initial consultation once you have a basic ideas of what you want to build, have secured land, and determined a budget limit. During this visit we will walk you through our typical design and/or building processes, discuss your site and review your basic structure parameters. Next steps include choosing a specific site and orientation, completing our design questionnaire, and developing rough cost estimates. Due to the unique nature of timber framing and natural building methods, it is best to contact us early in the process. Even if you plan to have someone else do the design work or initial construction work, contacting us early will make everything go more smoothly.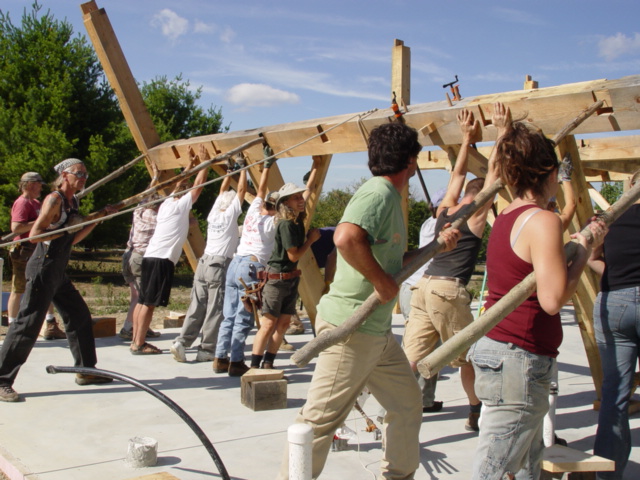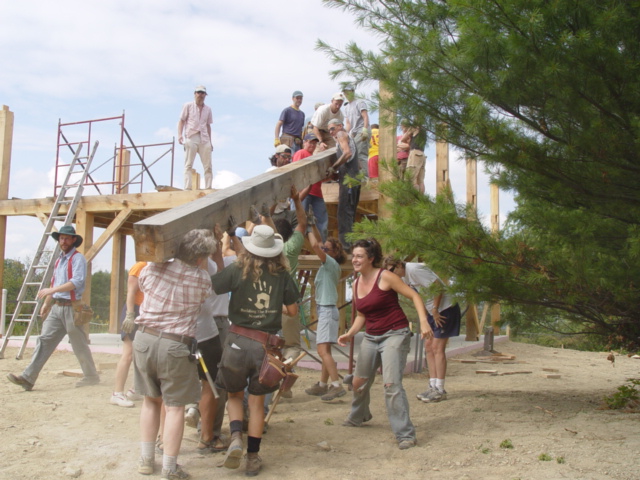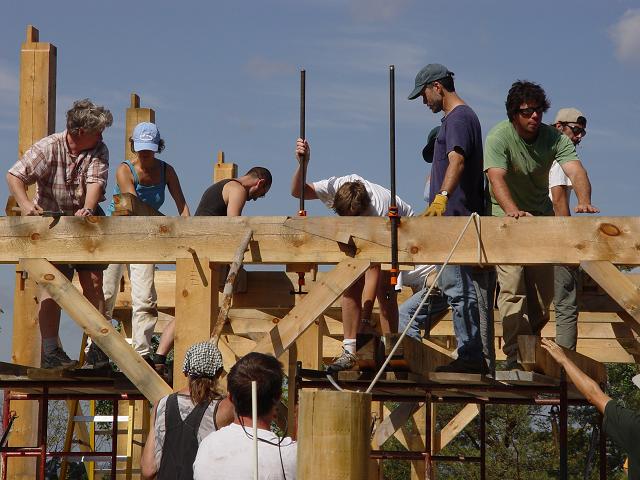 ---
WHAT WE DO

Much of our work is designing and building custom timber framed straw bale homes. We also design and build additions, cabins, barns, porches, pavilions, playhouses and more. We provide full design services from conceptual design to permit ready construction documents and consultation services. We also provide general contracting and sub contracting services for all stages of construction.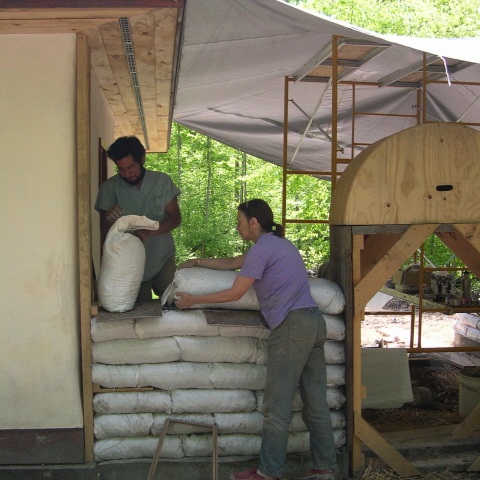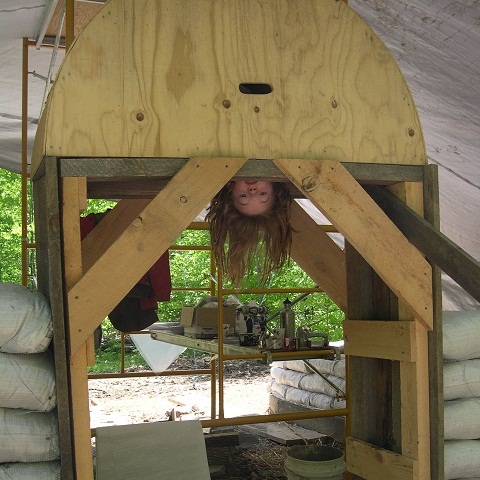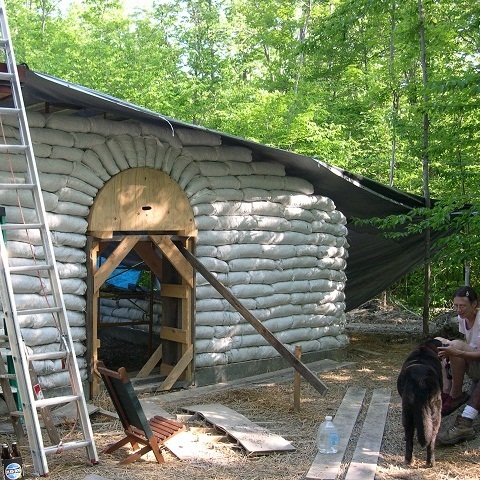 ---
HOW WE WORK

Structure

Tugley Wood is mostly run by owner Aaron Dennis in the housewright tradition. Aaron works directly with each client through the design and management of each project.

Aaron prides himself on good communication skills, attention to detail, thoroughness, timeliness and most importantly a sense of humor. You will enjoy the advantages of individual attention to your project avoiding the communication frustrations and extra overhead costs often experienced when working with a larger company.

Behind the scenes, ej George, a Certified Sustainable Building Advisor, provides occasional but superb assistance with design review, research support and administration.

Tugley Wood maintains relationships with several engineers to review structural designs and provide a stamp for all construction documents. Aaron is usually on-site himself performing construction, but also hires and supervises subcontractors as needed within the scope of the project.

With Aaron's hands-on involvement in the whole process nothing is lost in translation between design and construction. Tugley Wood has been very successful with this intimate approach to home building, however, availability is limited and schedule flexibility is some times necessary in attaining a satisfactory start date.

Process
There are many paths to a completed building and our level of involvement varies from project to project: from consultation only, to just cutting and raising a timber frame, to complete involvement from design conception to finish carpentry.
It is common for us to work with owner builders who manage their own project or parts of their project and are actively involved in construction. We will work with an architect, designer, or engineer of your choosing, under a general contractor or as part of a team that you assemble. Our most successful and seamless projects, however, are projects in which we build what we design and are responsible for management of all the phases of the project.